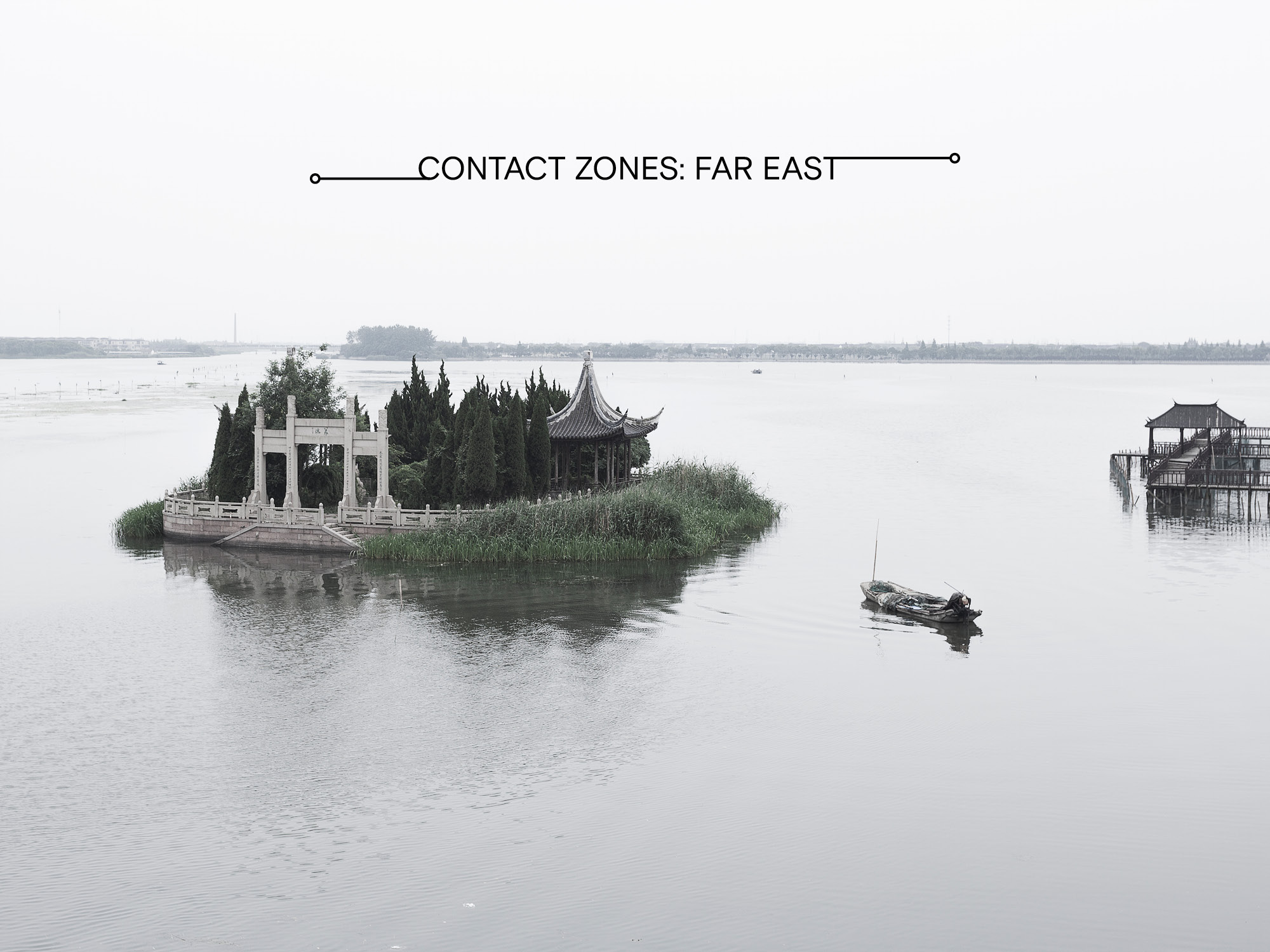 Zarya Center for Contemporary Art and Zarya Foundation for the Development of Contemporary Art supported by BELUGA GROUP are proud to announce the open call for proposals for the international research exchange program Contact Zones: Far East, which offers one-month fellowships to up to three individuals from Russia to conduct interdisciplinary cross-cultural research on the Far East of Russia and Asia at one of the partner institutions in Asia.
The program is designed to further encourage the research and self-identification of the Far East region with its unique geographical and historical features, the development of cultural exchange and cooperation between Russia and the Far East countries.
The program is realized in partnership with HOW Art Museum (Shanghai, China), Para Site (Hong Kong) and MNG 360° (Ulaanbaatar, Mongolia) in 2018 and HOW Art Museum (Shanghai, China), Points Center for Contemporary Art (Jinxi, China) in 2019/20 and Aomori Contemporary Art Centre (Aomori, Japan) in 2020.
Alisa Bagdonayte, Zarya CCA Chief Curator: "This territory has a very complicated historical, cultural, social, and political context providing a unique subject for research and discussion. The purpose of our program is to promote and encourage the collaborative work of artists and curators who are interested in working in Primorsky Krai, the Far East and the neighboring countries of the Asia-Pacific Region. The flexibility of the program's boundaries will allow us to tailor the program to the research interests of our participants, who will help us to set and establish the focal points".
Alexander Mechetin, entrepeneur and founder of ZARYA CCA and BELUGA GROUP: "Due to its unique location, Vladivostok has all it takes to become the capital of European culture in the East, and a powerful magnet for creative forces from around the world, a place of mutual recognition, which is in high demand. This is evident in the fact that the art residence launched here three years ago has quickly gained professional recognition and international status, becoming a platform for more than 70 projects of artists from 15 countries. The promising results confirm the importance of our work, which is why we have decided to expand our program and provide opportunities not only for artists, but also for a wide range of researchers to work with the unique history and culture of our region".
Yun Cheagab, Director of HOW Art Museum: "As a region with a complex historical background, Northeast Asia may feature a wide range of political and economic systems, but at the same time it boasts a long history of geo-cultural interactions. Chinese culture has had a tremendous influence through the establishment of eastern culture in the region, while Russia positions itself as a kind of "Land Bridge between Europe and Asia," integrating the two cultures through a collision and fusion of history on both sides. Since its founding, HOW Art Museum has adhered to the principle of fostering the local art scene while maintaining awareness of the global perspective and making efforts to advance exchanges and cultural cooperation between artists and cultural communities within the region. Continuing this tradition, we are pleased to announce that HOW Art Museum will serve as the Chinese partner of ZARYA Center for Contemporary Art. We are committed to joint efforts to develop artistic and cultural exchanges and provide support for research initiatives within the contemporary era of Northeast Asia".
The grant welcomes artists and cultural practitioners (e.g. curators, historians, sociologists, geographers, writers, poets, musicians, philologists, and linguists) with research or publication experience focused on the local context of the Far East.
More information about the requirements and application procedure can be found here (1st open call), here (2nd open call) and here (3rd open call).
Zarya Center of Contemporary Art is a non-profit institution that seeks to promote the achievements of contemporary culture in Russia and beyond, while supporting local emerging artists in Vladivostok. The center opened in Vladivostok in 2013 in the creative cluster on the grounds of the former Zarya textile factory, as part of an initiative by entrepreneur and patron, Alexander Mechetin, the founder of Russia's largest alcoholic beverage company, BELUGA GROUP. Zarya CCA is designed to bring to the Primorsky Krai the highest achievements of contemporary culture in Russia and beyond, while fostering artists and the local art scene. Since the second half of 2014, ZARYA CCA has operated the only artist-in-residence program in the Far East, offering artists from different cities or countries the opportunity to realize projects in Vladivostok, with a focus on regional culture and the geographical context. In 2018, the program's open call received a total of 310 applications, submitted by artists and collectives from 39 countries around the globe. Of this number, the jury selected 21 proposals for realization at ZARYA CCA.
HOW Art Museum (Shanghai) was founded by Chinese collector Mr. Zheng Hao, and Mr. Yun Cheagab has served as director of the museum since 2012. It consists of two museums, namely HOW Art Museum (Shanghai) and HOW Art Museum (Wenzhou). The latter opened in 2013 and has held nearly 20 contemporary art exhibitions. HOW Art Museum (Shanghai) located in Pudong New District of Shanghai opened to public in September, 2017. The museum organizes exhibitions, produces publications, and conducts educational programs aimed at stimulating a critical thinking and fostering open dialogue addressing issues within the context of contemporary art and society.The main collections of HOW Art Museum include nearly 400 representative works and literatures of Joseph Beuys, representative works of Damien Hirst, Markus Lüpertz, Anish Kapoor, Darren Almond, Yayoi Kusama, Chun Kwang-Young, as well as some significant works of Xu Bing, Zhang Xiaogang, Lin Tianmiao, Zhang Huan, Ai Weiwei, Zhan Wang and other artists.
Para Site (Hong Kong) is Hong Kong's leading contemporary art center and one of the oldest and most active independent art institutions in Asia. It produces exhibitions, publications, discursive, and educational projects aimed at forging a critical understanding of local and international phenomena in art and society. Founded in early 1996 as an artist run space, Para Site was Hong Kong's first exhibition-making institution of contemporary art and a crucial self-organized structure within the city's civil society, during the uncertain period preceding its handover to Mainland China. Throughout the years, Para Site has grown into a contemporary art center, engaged in a wide array of activities and collaborations with other art institutions, museums, and academic structures in Hong Kong and the international landscape. In early 2015, Para Site moved to greatly increased premises, in North Point/Quarry Bay. Throughout its history, Para Site's activities have included a range of different formats, among which is P/S magazine (1997-2006), a bilingual publication, which was Hong Kong's first visual arts magazine and a central platform for the development of art writing and of the discursive scene in the city, and the Curatorial Training Program (2007-2010). Since 2012, Para Site has been running an International Art Residency Program and has been organizing an annual international conference. This is accompanied, starting from 2015, by a new educational format aimed at training young curators and other art professionals.
Points Center for Contemporary Art (Jinxi). Found in 2017, the Points Center for Contemporary Art is actively committed to the creation, promotion and preservation of contemporary art. Its main activities lie in its residency program, the creation of an archival database, exhibitions and public educational events.
PCCA is located in the ancient village of Jinxi, whose history dates back over 2,000 years. Jinxi can be found on the outskirts of Suzhou, about an hour's drive from Shanghai. The characteristic architecture of Jinxi, with its bridges and canals built in ancient times, has remained unchanged for hundreds of years. This ancient city offers a certain system of civilization with layered social relations. Similar cities in China have faced not only the destruction of material culture, the flight of residents and the loss of traditional crafts, but also the preservation of the traditional way of life and the transformation of its appearance through landscaping.
This residency supports research projects directed at exploring the local context, as well as a more broader inquiry into the transformation of ancient cities.
Aomori Contemporary Art Centre (Aomori, Japan) was launched in 2001 in Aomori. It has focused its activities on an Artist-in-Residence (AIR) program as well as providing opportunities for exchange, which include exhibitions, workshops, and talks between artists, students, and the local community. The space of ACAC includes a one-of-a-kind 543m² arc-shaped gallery, which can host an exhibition project by residents if they wish so, as the defining feature of the ACAC AIR program is a continuous process of production, presentation, and visitor response.
The artist residency is located at the northern end of Honshu, the main island of Japan, where the culture is different from that of the big city. ACAC is, first of all, a hub, where artists, curators, and researchers from a diverse range of fields would come together to give shape to a creative space that fosters communication between artists, students, and the local community.
MNG 360° (Ulaanbaatar) is an Ulaanbaatar based independent, non-profit, contemporary art organization, designed to raise awareness around issues such as sustainability, nomadic culture, ecological decentralization and the spread of democracy by means of contemporary art, as an impulse generator for civil society in Mongolia. The organization's main mission centers around promoting and realizing the biennial Land Art Mongolia.Since Autumn 2017 MNG 360° has organized Ulaanbaatar Public Art Week, with the focus on art in public space, with a program ranging from different events within the city of Ulaanbaatar and various art venues, as well as a symposium.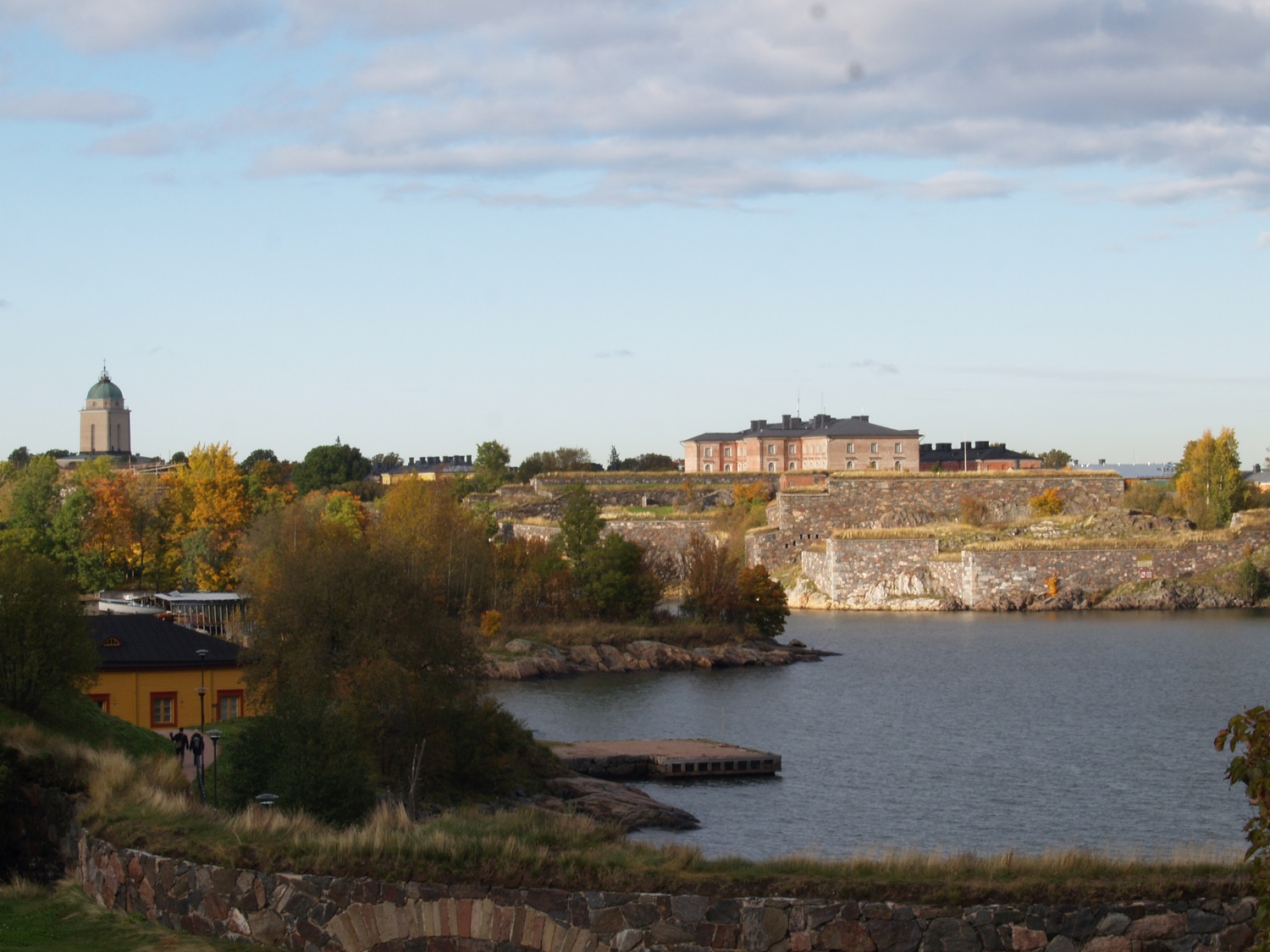 The Zarya Center for Contemporary Art and the International Helsinki Art Residence (HIAP) announce the start of cooperation within the HIAP Connecting Points program and the exchange of residents in 2019.
Connecting Points is a program that aims at strengthening the collegial and curatorial activity in artistic and cultural realm in/within Finland and Russia. The program explores the interrelations and specific aspects of different sites and locations as well as understandings between them. A location can provide a source for action and commitment but also provide a setting from which to reach – intense and temporal – as well as profound and enduring connections. The program is currently coordinated and curated by artist-curators Miina Hujala and Arttu Merimaa who run a display window space called Alkovi in Helsinki.
HIAP – Helsinki International Artist Programme is an international artist residency organisation which was established in 1998. The HIAP residency programme offers time and space for developing new work in dialogue with the local art scene. The goal is to support experimental, cross-disciplinary art practices and to actively contribute to topical debates within and around the context of art.